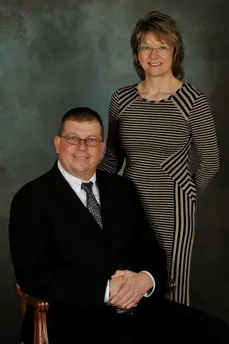 Dr. Marsha Heikkinen is a 1986 graduate of Parker College of Chiropractic. Her passion is pediatric and pregnancy care and she completed her Diplomate in Chiropractic Pediatrics in 1996. Dr. Marsha served as the Vice-Chair of the Board of Trustees of Parker College of Chiropractic from 2004 until 2009. In Addition, she was a past president of the Alumni Association of Parker College of Chiropractic. She is a current member of the International Chiropractors Association, as well as the International Chiropractic Pediatric Association. To fulfill her mission statement to expand Chiropractic worldwide, she volunteered her chiropractic services in 2005 at the Juegos Bolivarianos, in 2006 at the Central American and Caribbean Games and in 2007 Pan American Games, working with competitive athletes from several countries.
In April of 2020, Dr. Marsha suffered a health condition requiring her to go to an inactive status. She is not seeing patients at this time, but she is an integral part of the vision of our team.
Dr. Paul Heikkinen is a 1985 graduate of Parker College of Chiropractic. In 1994, he completed his training as a Certified Chiropractic Sports Practitioner. And in 2002, he completed his certification in advanced acupuncture techniques. In November of 2019, Dr. Paul became a diplomate in the American Board of Chiropractic Acupuncture.

Treating athletes is Dr. Paul's passion. He has served as the chiropractor for the Colombian Olympic Committee from 2005 until 2007. Dr. Paul donated his chiropractic service during the Juegos Bolivarianos in 2005, the Central American and Caribbean Games in 2006, and the Pan American Games in 2007.

Dr. Heikkinen served on the Parker College Alumni Board of Directors from 1999 until 2008. Dr. Paul is a member in good standing of the Texas Chiropractic Association.